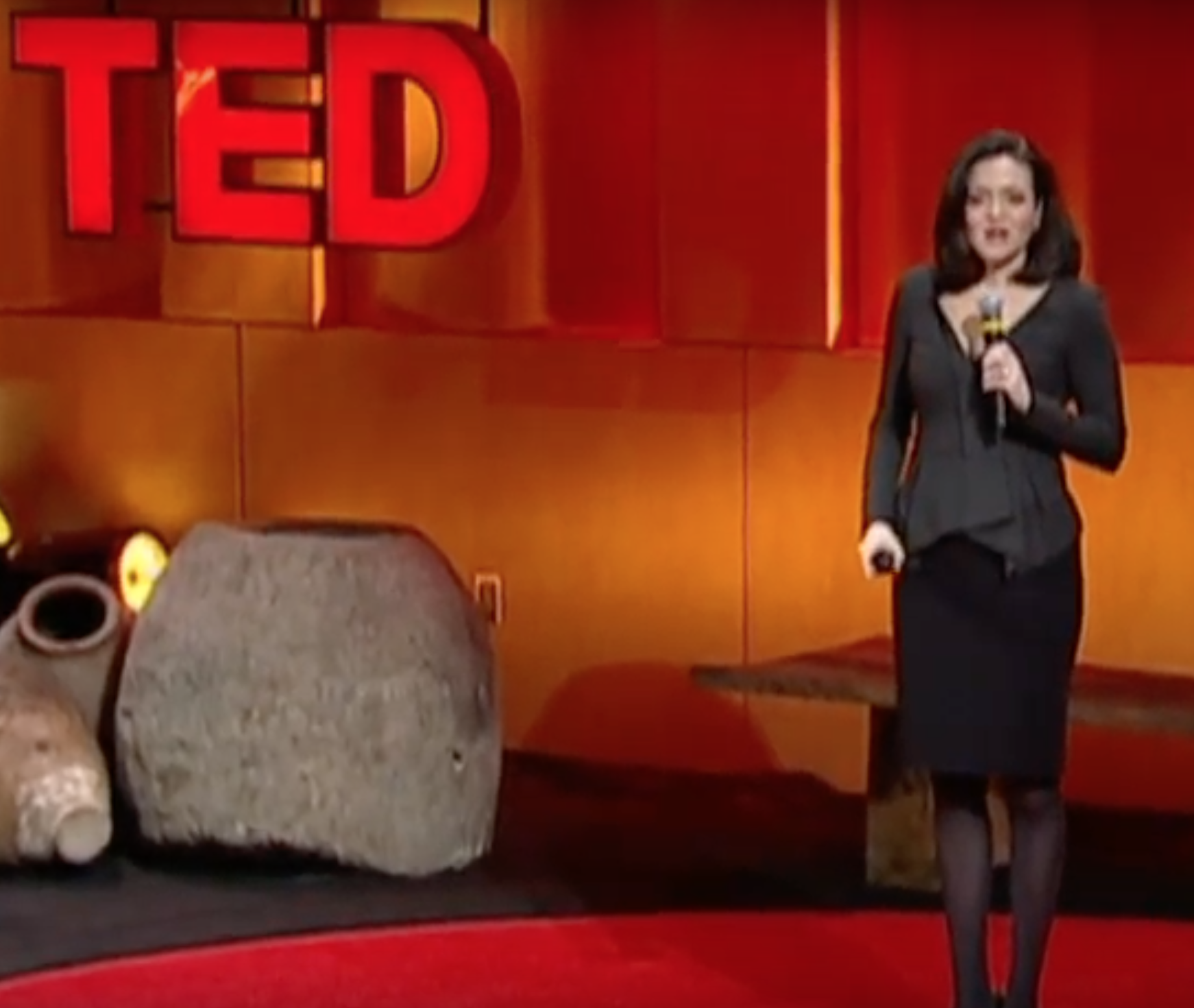 This is one of my favorite Ted Talks, because it gives examples of positive action we can take, as women, to alter negative perceptions of successful women in the workplace.  The talk is given by Sheryl Sandberg.  She is the author of the book "Lean In" and "Option B", and the COO of Facebook.  She explains a change in mindset women should adopt, if they want to remain in the workforce and become a senior leader in their organization.  She believes the key to increasing the percentage of women in executive level positions is to keep them in the workforce so they have time to gain the experience and achieve high level positions.  Change begins when a few people begin to move and when that movement inspires others to follow.
She offers three things we need to tell ourselves (and our daughters):
Sit at the table.  Women systematically underestimate themselves, they walk in a room and assume there will be someone more important, and they will sit along the side of the room.  Men walk in and assume they are important and will sit at the table.  Women do not negotiate for themselves, they do not raise their hands for new opportunities.  Men will apply for jobs they are only partially qualified for; a woman will look at a job posting and see she is missing one of ten key requirements and decide she is not qualified and will not apply at all.  Men attribute success to themselves, internally.  Women attribute it to other external factors, for example:  they were helped by others, they were lucky, or they worked really hard.
Here is my challenge for you today:  Pay attention to your behavior and all the women you encounter in your organization.  Do assume that you are among the most capable people in the room.  Volunteer for that challenging assignment, apply for that job that you thought was just out of your reach, or simply start sitting at the table.  You owe it to yourself AND to all the women that follow in our footsteps.
Believe in yourself, negotiate for yourself, and own your success!
Make your partner a real partner. Women have made much more progress in the workplace than at home.  Sheryl states that women do two times more housework and three times more of the child care duties than men do.  If these stats are correct, it becomes obvious which parent or spouse will remain home when something needs attention or goes wrong.  If it is too lopsided, it is clear who will eventually drop out of the workforce.  Also, society put much more pressure on men than women to have a successful career.  As a result, there is an opposite but equal problem:  when men become "stay-at-home-dads" they are sometimes considered to not be contributing, they are thought as a lesser man.  This is extremely unfortunate, as everyone has a talent and it is quite possible that a husband and wife team has decided that the best thing for THEM is to reverse the rolls.  Society should support these decisions.  One example Sheryl gives is that if a dad takes a kid to a "mommy and me" event, the other moms do not always include the dad in their cliques.  This results in the dad (who is human) not feeling comfortable and then may result in him not finding the motivation to continue supporting his wife's career as strongly. 

One way to bring women true equality is to also allow the men to have equality when they are taking very dedicated steps to support other women by accepting non-traditional roles in parenting.

  We should celebrate these men as much as we celebrate women CEOs.
Here is my challenge for you today:  I can tell you that a huge part of my personal success has been with the help of the men in my life who support my desire to be a strong female leader and help me with my children, there is no way I would be here without that support.
Have the discussion with your spouse or partner about your long-term goals and the steps you can take, as a couple, to achieve them.
If you know a dad in a non-traditional role, consider ways you might encourage or support that person.  Share your ideas with us below in the comments or on Facebook.
Don't leave before you leave.  One of the most interesting points Sheryl makes is that when a woman begins to consider having a child – or getting engaged or married, they start pulling back.  They begin to "lean back" at work.  This is true even if they don't have a serious commitment, in some cases.  Some women assume they want to have kids and that they cannot have both a rewarding career and be a good mom, so they choose one before they even are required to choose.  She suggests that you should LEAN IN!  Keep your foot on the gas, keep moving forward.  Her reason is brilliant.  The more you move forward, the more rewarding your options will be when you do take maternity leave and then have to make a decision to come back to work (or not).  If there is any chance that you will want to or that you will have to work after you have children, you owe it to YOURSELF to get as far as you can before you have kids. This will give you more opportunity to have the position that will allow you to telework, the type that will allow flexible working hours, the type that will allow you to be both a good mom and to continue in a career that you enjoy.  LEAN IN, LEAN IN, LEAN IN!
Here is my challenge for you today:  Write down your goals, and definitely include family goals.  You are a whole person; your goals should include your entire world.  As you draft action steps to obtain your goals, focus them in a way considers where you want to be a well-rounded, balance women in 2, 5, 10, 15 years from now.   Dream Big!